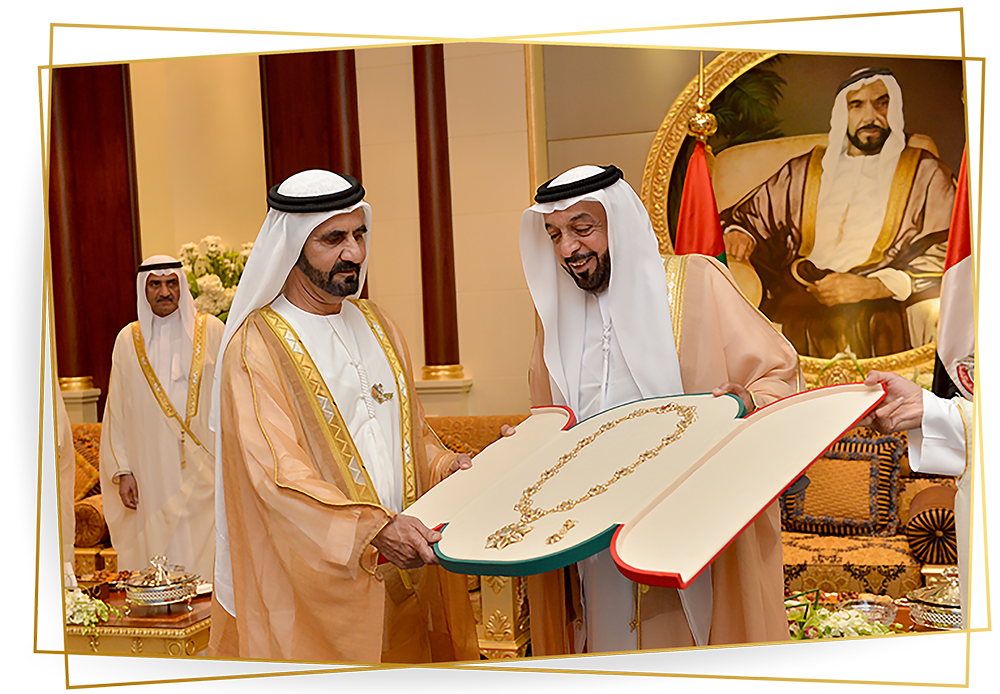 Our Inspiration
United Arab Emirates is one of the most progressive countries in the world, thanks to the vision of its inspirational leaders, His Highness Sheikh Khalifa Bin Zayed Al Nahyan (President of United Arab Emirates) and His Highness Sheikh Mohammed Bin Rashid Al Maktoum (Vice President & Prime Minister of United Arab Emirates). It is this inspiration that has today made this nation the ultimate destination to live and work. We dedicate our success and endeavors to the immense foresight of His Highness Sheikh Khalifa Bin Zayed Al Nahyan and His Highness Sheikh Mohammed Bin Rashid Al Maktoum to whom we are ever grateful.
May God bless them always.
With over 3 Million square feet in completed and under-construction projects, Real Estate Development has been the back bone of HDS Group. We have successfully completed and sold towers in communities such as Jumeirah Lakes Towers, Business Bay and Central Business District of International City in Dubai.
With successful development and sale of all the launched towers and our agship project under construction in Burj Khalifa Area, we are one of the very few developers in UAE who with the grace of God not only survived the economic downturn of 2008 but ensured timely delivery of all our projects.
HDS Group of Companies has been diversifying over the years and we have been actively involved in the following sectors:
No matter what industry HDS takes on – the underlying drive for all our ventures is: 

WHY DUBAI CAN NEVER GO WRONG
Dubai has a reputation for being a visionary city; a first-mover that shapes its own destiny. The spirit of possible and wise foresight of its leaders have been hallmarks of Dubai's economic progress over the past decades. What once was a tranquil town has rapidly grown into a premier leisure and business tourism destination, becoming the record- breaking and innovative city it is today – the crossroads of opportunity.
Dubai has emerged as a global hub for financial services, logistics, tourism, hospitality and trade, and is steadily growing other sectors including healthcare, technology and clean energy. The city boasts a strong international reputation as a dynamic and stable destination, offering state-of-the-art facilities, first-class infrastructure and a range of headline-grabbing attractions and experiences, many unmatched by any other city in the world.
Being home to more than 200 nationalities, Dubai welcomes individuals of all backgrounds and faiths. It offers a relaxed, pleasant and cosmopolitan lifestyle, a safe and secure environment with minimal crime, high-quality accommodation and an extremely tax friendly economy. Certainly, Dubai has capitalized on its strategic geographic location as the gateway between the East and West and established itself as a rapidly growing global business hub that is home to more than 50 percent of the Middle East's business events, including many of the world's largest in their sectors.
As Dubai matures in its role as a global knowledge hub, the city is has cemented its position as a world-leading business events destination by winning the right to host Expo 2020. It will run for a period of six months, starting October 20, 2020 until April 10, 2021. It aims to draw more than 25 million visitors, expecting AED 25 Billion in total investment in infrastructure-related projects, with the creation of 277,000 new jobs.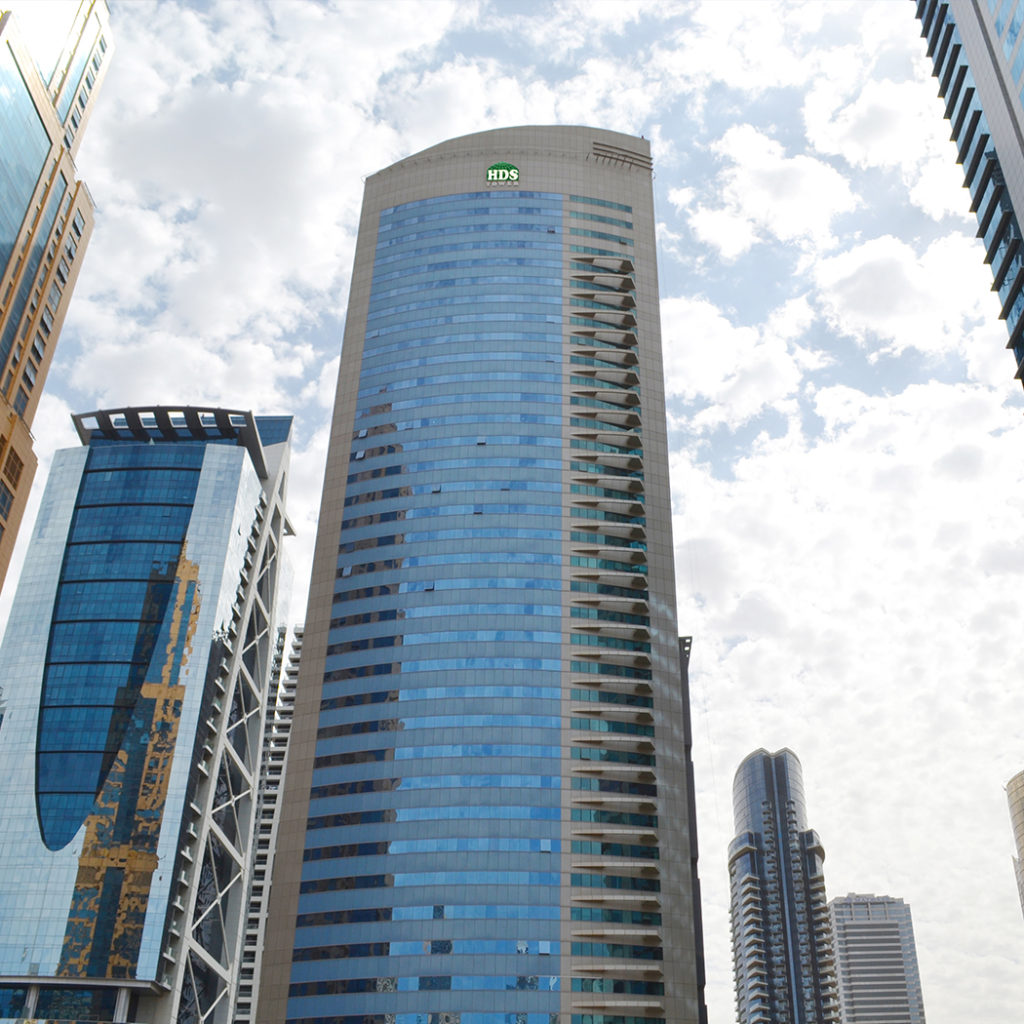 This 39-storey commercial cum retail project in the F cluster of Jumeirah Lakes Towers was successfully delivered in 2008 to our approximately 300 Unit Owners. All the office units – be they small, medium or large are intricately designed. The interiors feature the finest finishes. They also provide captivating views of Lakes,  Emirates Living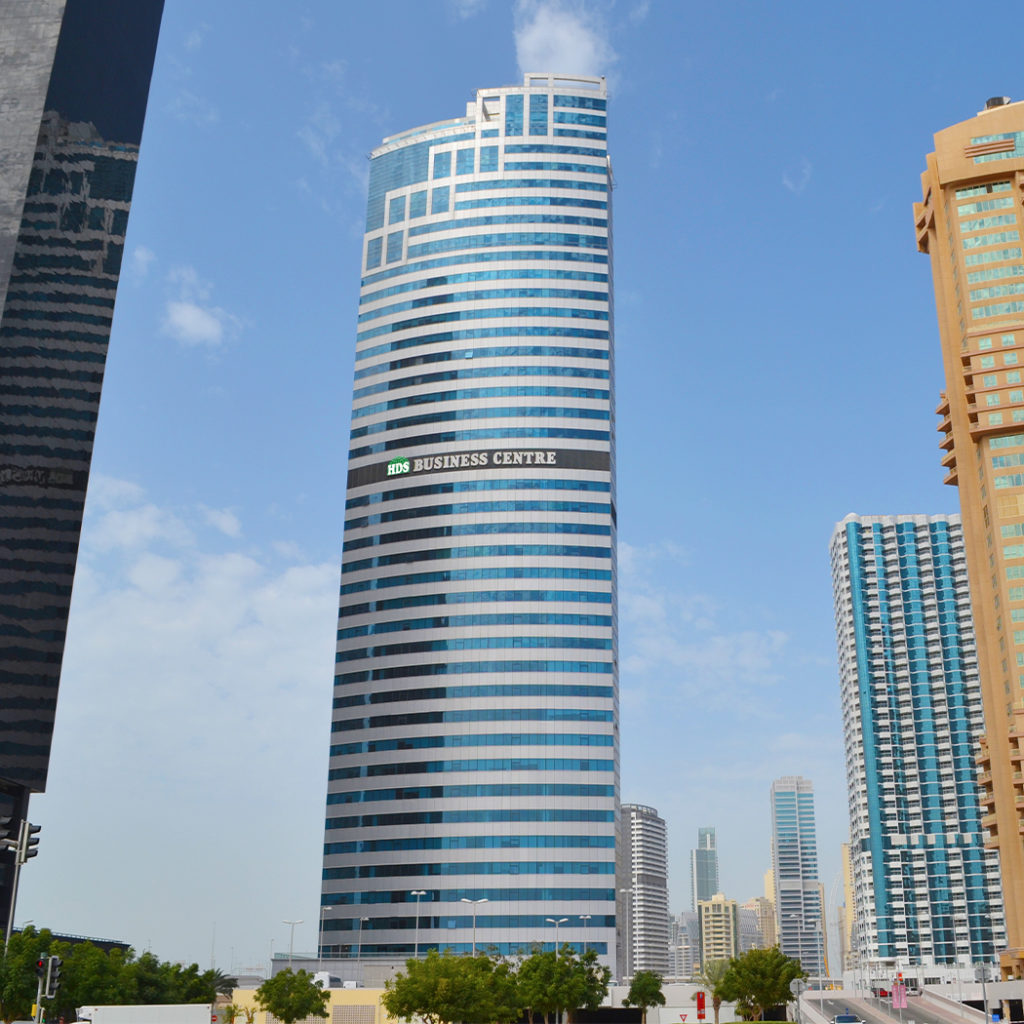 The HDS Business Centre was successfully delivered in August of 2011 to our 250 plus Unit Owners. The grand lobby of the HDS Business Centre is one of the highlights of the tower and is one of the finest lobbies in entire Jumeirah Lakes Towers. All the office units at this 41-storey development are intricately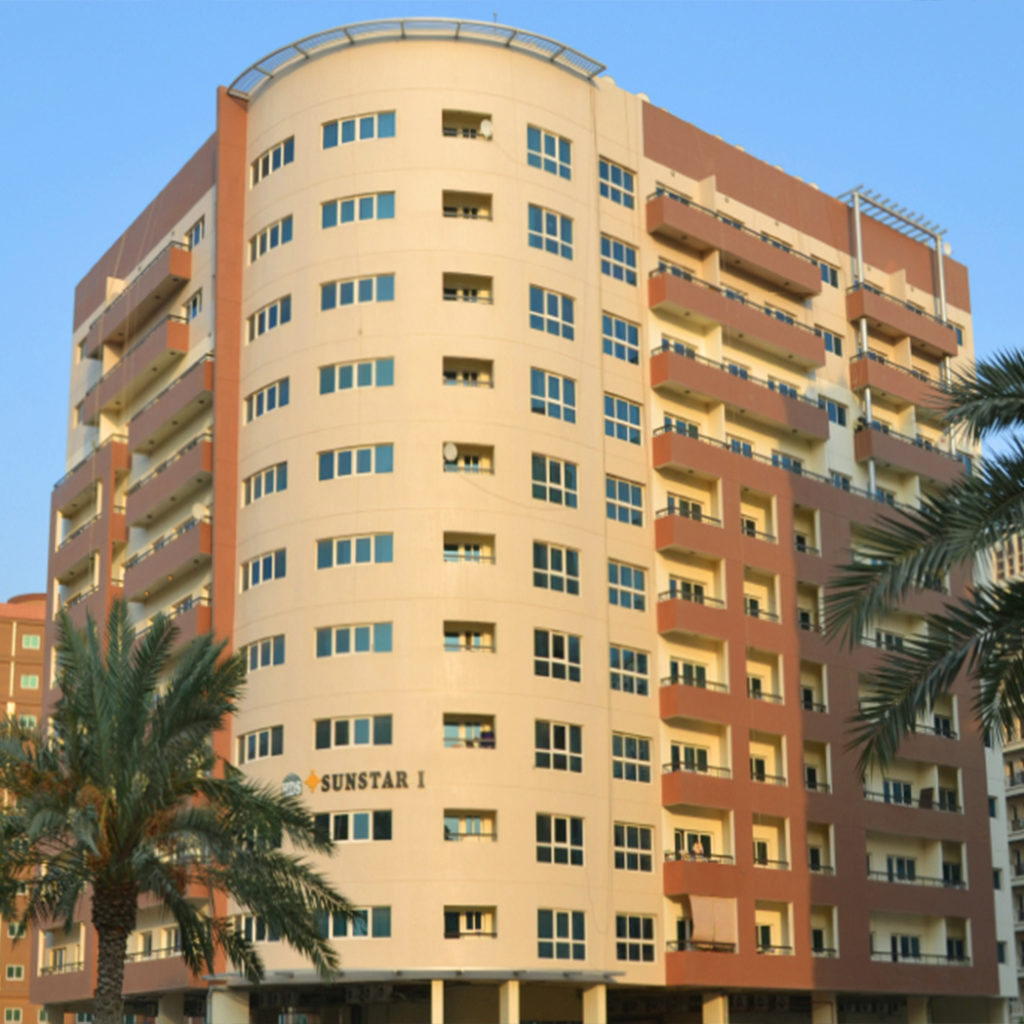 HDS Sunstar I is a fine 10-storey residential building completed and delivered to 120 Unit Owners in the Central Business District of International City, Dubai. Fine marble and granite finishes with amenities such as roof top swimming pool and a gymnasium were few of the success factors that led to all 120 apartments to be rented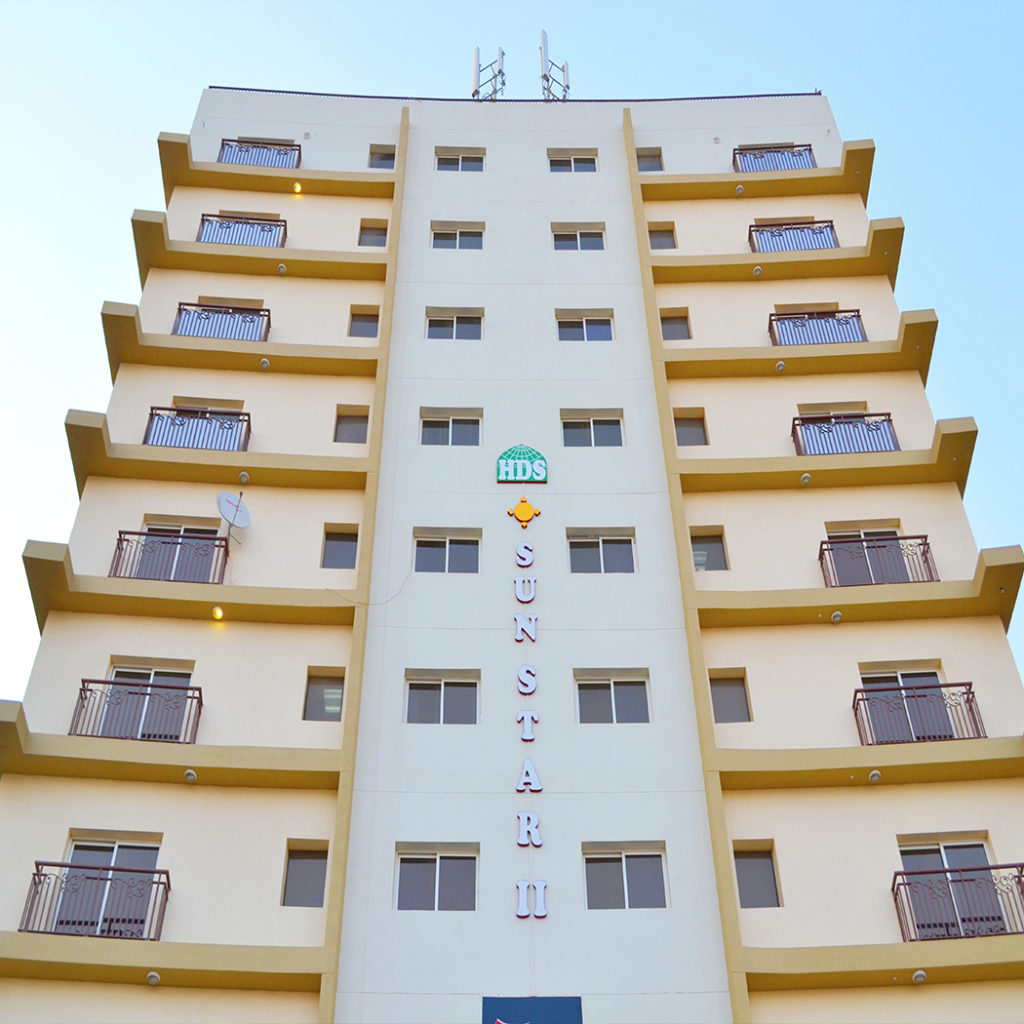 HDS Sunstar II is another of the completed state of the art properties by HDS Group in the central business district of International City, Dubai. We assure you that HDS Sunstar II will be amongst the highest quality buildings in International City. All 140 apartments are sleekly finished with marble, granite and dark wood.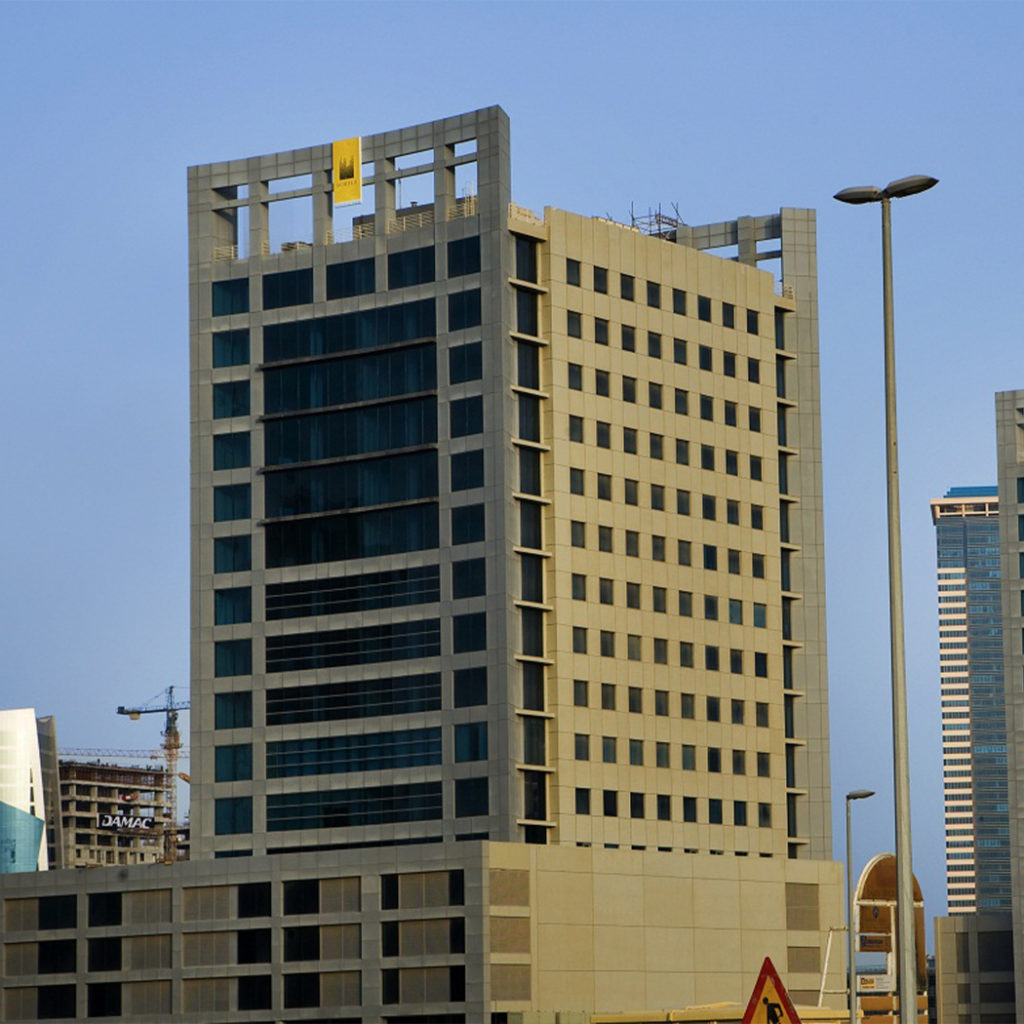 Business Bay undoubtedly is one of the prime business locations in the United Arab Emirates. Sobha Ivory I is a 12-storey commercial cum retail tower in the heart of Business Bay duly completed and delivered to our approximately 110 Unit Owners. The tower has easy access from Sheikh Zayed Road and Al Khail Road.
Our luxuriously fitted out serviced offices are located on the 33rd floor of HDS Business Centre. We are a one-stop-shop for a perfect office solution. All one needs to bring along is a laptop to start working!
Beyond offering a breathtaking view of the sea, the spectacular Sheikh Zayed Road, Emirates Living and the lakes, uncompromising thought has gone into the design and service of these business spaces.
All offices are furnished with sleek bespoke furniture, the latest IT and telephony solutions, professional secretaries, meeting rooms, a distinctive board room, elegant business lounges, in-house chauffer services, laundry services, bespoke tailoring services, grocery services and even a hair-cut in your own office – every aspect underlining our claim: SERVICED LIKE NEVER BEFORE.
In 2017 HDS joined hands with Regus to operate the serviced offices and the group is planning to add a few more floors to it's serviced offices portfolio.
REAL ESTATE & STRATA MANAGEMENT
HDS Owners Association Management Company is a licensed Strata Management Company and has been managing our Towers in JLT since 2008. Over the years, we have showcased our efficient and cost effective management, which has led to our owners being charged one of the lowest service charges in Jumeirah Lakes Towers.
HDS Estates Limited JLT is a licensed Facilities Management Company that provides comprehensive supervisory and cleaning services, including day to day management, elevators schedules, energy management, fit out works, cleaning and upkeep of common areas and supervision of MEP complaints with zero compromise on quality.